Australian architectural advice from an Austrian named Adolf*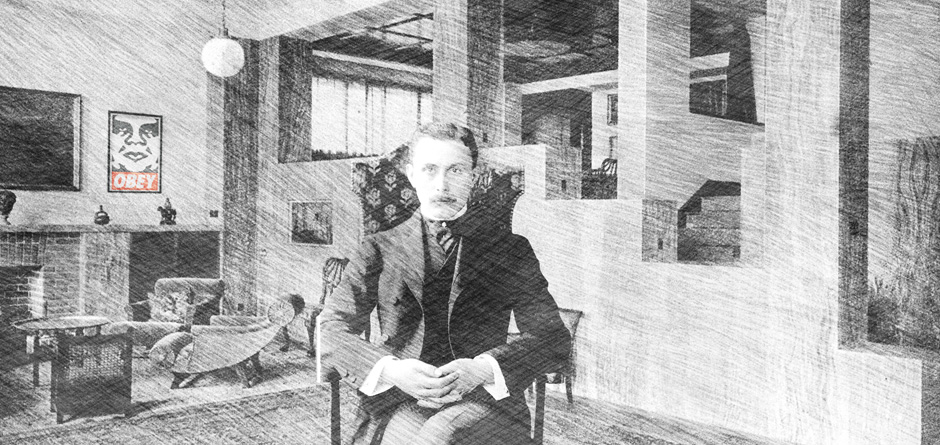 "[Loos] imagined a future where the home designed by the architect would be familiar, comfortable and as culturally discrete as a well-made suit" 
(Macarthur, 2002). 
Celebrated Vienesse Architect Adolf Loos, proposed that a home should be designed for comfort alone and not to impress ones neighbours. "[Loos] imagined a future where the home designed by the architect would be familiar, comfortable and as culturally discrete as a well-made suit" (Macarthur, 2002). This is sage advice as relevant today as it was when originally declared in the 1930's, however Adolf as Adolf's in the 1930's tended to be was a huge hypocrite , his own house designs were the exact opposite, completely contradictory to the aforementioned quote, in reality his houses were generally somewhat sterile, bleak faced facades devoid of ornament that concealed intricate interiors, decadent designer features incorporating ornately detailed expanses of bespoke brass and marble like giant habitable jewellery boxes for the elite. His clients were not the common man, but rather Austrian oligarchs and the Bavarian bourgeoisie. Loos justified this duplicity proclaiming it was not his sensibilities it was a fault which lay squarely with the era in which his houses were conceived (Macarthur, 2002).
TO BE EDITED / EXPANDED IN FUTURE
*THE GUY ON THE LEFT

Works Cited:
Macarthur, J., 2002. Casurina Beach House. Melbourne , VIC: Architecture Australia.