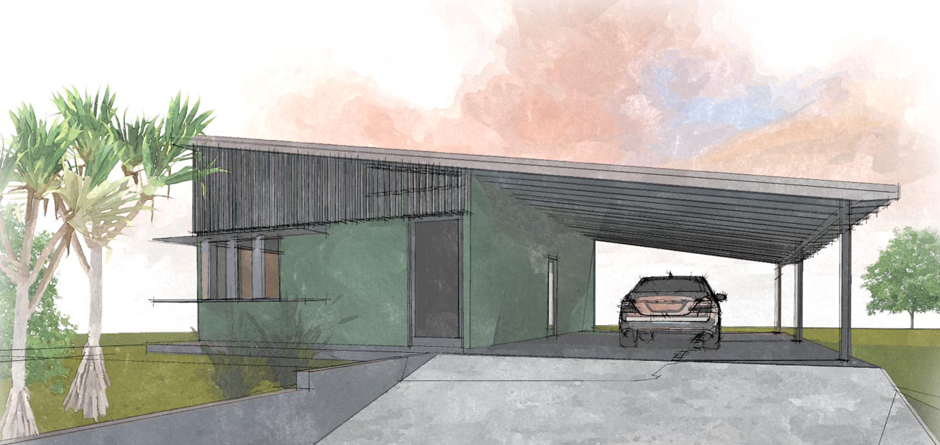 Borrowing scale and materials from neighbouring character housing allows this new home to sit harmoniously on the street as well as the clients wise investment into mature pandanus trees on the street front further blurs the boundaries of what is old and new. The house is a polite old man rather than a loud obnoxious brat. The owners made a conscious choice to "touch the earth lightly" and not ruffle the feathers of their long established neighbours.
*"touch the earth lightly"
*Axiom borrowed from Australia's most prominent architect Glenn Murcutt, to be fair I suspect he stole part of that too from Voltaire "to enjoy life we must touch much of it lightly".
"A building is most alive when it exhibits change, when the patterns of its shadows reflect the seasons, and when, over many years its weathering and staining occur so that we know it was expected and planned for" (Abercrombie, S, 1984). Taken from Architecture as art.