The house design process: Architectural Theory 101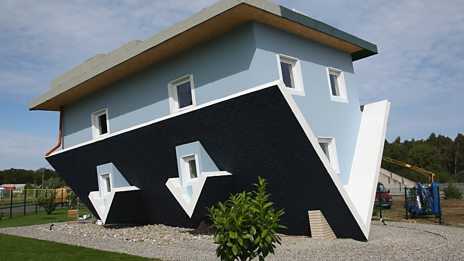 Every project is unique, and this step-by-step guide is generic and indicative only. The number of stages is dependent on the complexity and scale of the development and whether you're building a new house, renovating or just a small intervention. Buying a home off the plan is a common practice, but not recommended. You can usually customise your design to some extent, but this will incur often hefty surcharges from the builder and in the end you are better off designing an entirely new concept rather than trying to alter and existing to suit your needs. Typically the way an architectural solution is arrived at is as a result in the first instance the selection of a suitable site, the analysis of this particular site and various other parameters and considerations, a schematic design is then usually achieved within this context.
Step 1: Preliminary research
This first step involves:
examining your current home and lifestyle

developing your design brief

deciding your baseline budget

exploring sources of professional advice for each stage of decision
Step 2: Choose your designer
Choosing the right designer for your project is arguably your most important step on the path to your new home.
Architects 'vs' building designer


Designers fit into one of two main categories: architect or building designer. In Australia, architects are state-registered and regulated, and the legislation governing them varies from state to state. To gain registration under the Architects Accreditation Council of Australia, a person must hold a recognised degree in architecture or demonstrate equivalent qualifications, undertake a period of experiential training and pass a practice examination. To remain registered, architects must hold appropriate professional indemnity insurance and undertake regular continuing professional development.
Regulation and registration of building designers also varies between states. Building designers are state-registered in Tasmania, Queensland and Victoria. They are moving toward national accreditation in other states and territories through Building Designers Australia. New South Wales and South Australian chapter members are accredited through an internal process. Registered or accredited building designers in all states are required to carry professional indemnity and undertake and report continuing professional development to remain accredited. The range of services offered by building designers varies significantly. Many hold architecture or other specialist design degrees; others are qualified drafting professionals who establish their own practices after many years of experiential learning.
Engage a designer based on their experience, qualifications and demonstrated capacity to deliver the type and style of home described in your brief and for your climate zone.
Sustainability:
Designing for sustainable outcomes remains an underdeveloped skill in many design practices. Some designers claim that they don't apply sustainable principles because there is no consumer demand, but this is rubbish the public need to be educated to know what it is that they need. Many architects and building designers now specialise in sustainable practice. Seek out a designer with specialist skills in this field to achieve high quality, cost-effective outcomes.
Designers usually coordinate a team of specialist consultants (e.g. geotechnical engineer, structural engineer, building sustainability assessor, sustainability consultant, interior designer and landscape designer).
It is advised that you obtain references for any nominated consultants to ensure they have the capacity to deliver consistent, professional results in your climate, region and local government area.
You may want to delegate all of the design decisions for your home to the designer and consultants; you may want to be fully involved throughout the process. In either case, discuss your level of involvement with designers before appointing one. Levels of client involvement in the design process are a common source of disagreement between the parties. Choose a designer who is prepared to work the way you want to.
Your working relationship with your designer is critical. Over-involvement can limit the designer's ability to deliver the best solutions. Under-involvement can give you a home that doesn't satisfactorily meet your brief. Make sure you, the client, are comfortable with each stage and check it against your brief before moving on to the next stage.
The complex planning controls of many local governments can have far reaching impacts on your design solution and must be negotiated. Your designer should have a sound knowledge of these planning controls and a good working relationship with the local government authority. Otherwise, they should nominate an appropriately qualified consultant to negotiate council approval on your behalf.
Step 3: Site analysis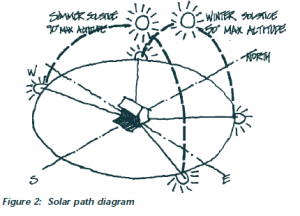 Visit the site with your designer to do a 'SWOT' analysis (strengths, weaknesses, opportunities and threats). This is your first opportunity to work with your designer to see if your objectives align. It can take the form of a paid consultation or can be part of the design contract outlined in the next step.
On the site, consider:
climate responsive design and site specific variables

orientation  (View trumps solar orientation every time on the sunshine coast)

cool breeze access ( predominantly on the sunshine coast breezes in summer are S/E & N/E) check www.bom.org for specifics

solar access (Sunshine)

views / aspect (Coast)

overshadowing by landforms, trees and buildings (site survey)

slope (site survey)

soil type (geotechnical report) landslip report

bushfires risks (Sunshine Coast Council Site report contains this information for parcels of land within the SCC)

stormwater drainage

Sunshine Coast or Noosa Council overlays such as natural vegetation, biodiversity or bush fire hazard. 

access and transport to site (If you have a steep/ difficult to access block you might incur extra expenses)

services (power, gas, phone, NBN, water, sewer).

Zoning (There are certain building types which are not allowed in certain zones in both Noosa Shire and Sunshine Coast Shire) 

Source of Information:
http://www.yourhome.gov.au/you-begin/design-process