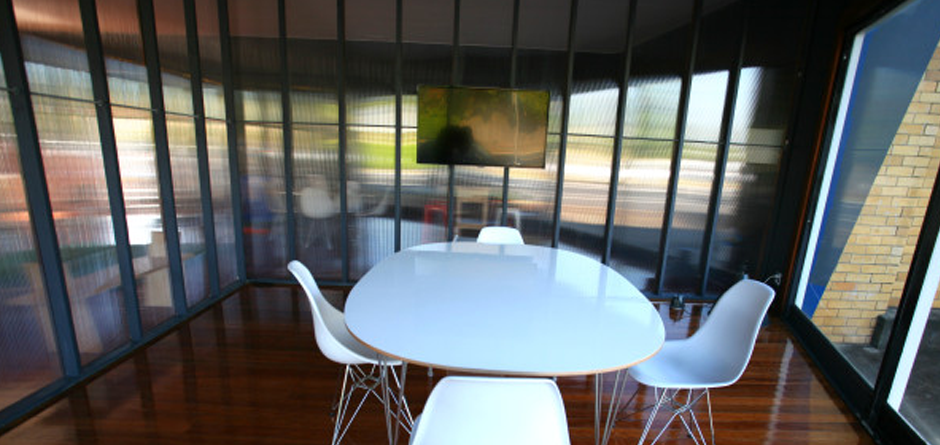 A 1960's Chrysler car show room in Brisbane's south east was re-born as a contemporary open plan office space for graphic design and web designers niche studio.The large open space required a more intimate area to conduct client meetings, rather than simply erect four solid opaque walls and enclose this space it was decided that two stud walls clad in transparent polycarbonate would serve the purpose of demarcating a new semi private zone, the Danpalon® Panels provide some acoustic amenity as well as a serendipitous blurring due to the air chambers obscuring ones vision.
Niche Studio Graphic & Web Design Office.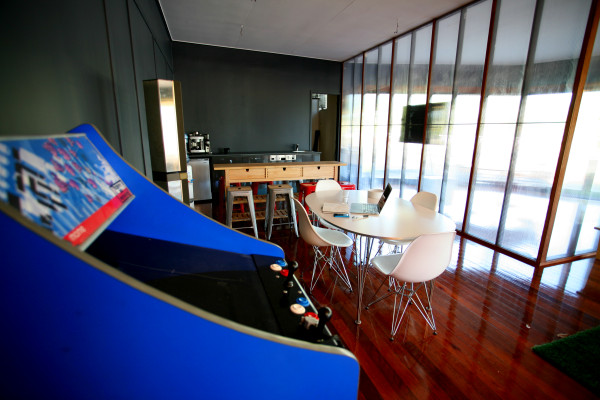 "Make Plans helped with custom design for our office fitout. They came up with some great solutions that were also extremely cost effective in their material use"

Mikael Wedemeyer (Owner Niche Studio).