6 COMMON MISTAKES people make when building a new house on the coast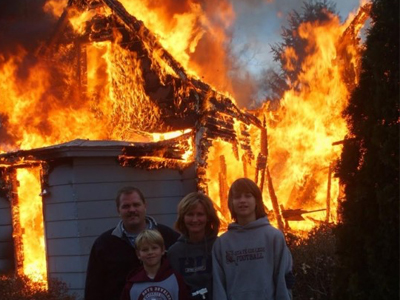 Site:
Location, location location! its the annoying mantra of many realestate agents, but they probably don't necessarily care where you buy as long as they get their commission. Don't get pressured into buying a site without properly understanding the implications. If a site is half the price of neighbouring houses you've got to be a little cautious, is the site extremely steep? this can increase your costs dramatically and also limit your options as far as design choices. Is the house under a direct flight path or close to a major road? its not much good having nice breezes if its too noisy to open your windows at night. Is the site low lying and prone to flooding these are all things you should investigate at the onset.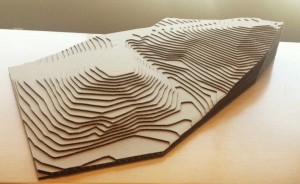 Local Laws:
Is there a local character code I need to adhere to? Is my house subject to a covenant? What is the maximum height, setback and coverage I am allowed in this region? again these are simple things that are time and time again over looked from the start and can be costly when they need to be altered at the last minute before or after council submission.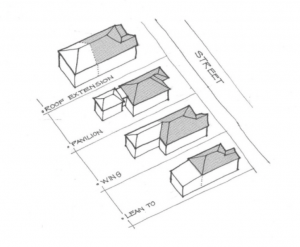 Orientation:
An all too common problem encountered by people commissioning new home designs is incorrect orientation of their project all too often people pick an 'off the shelf' floor plan without considering how this design will sit on their own block of land, which can cost a fortune in the future to fix. Yes your new house design has all the desired boxes ticked 4 x bedrooms, walk-in robes, kitchen island benches, butlers pantry, media room es it's open plan, there's room for a Toyota Prado and a jet ski in the garage but what about breezes, view and solar orientation. Any designer worth their salt will advise their clients of this straight up they will conduct specific site analysis, research the prevailing summer winds and angle / path & angle of the sun (azimuth).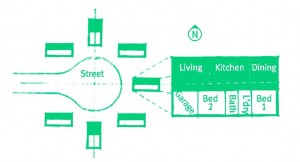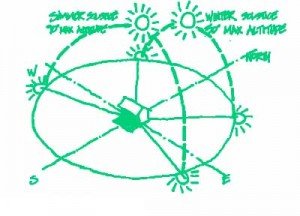 All too often I have seen luxury beach side homes with tiny little east facing windows to capture the view or worse still only fixed glass windows you cannot open, effectively converting the house into a virtual sauna in summer. Having said all of this a mentor of mine has tried to drill into me that "view trumps solar orientation every time", I guess the main point is factor in everything when positioning  your place if you value aesthetics / visual amenity over comfort then that is a choice you will have to make.
Position /Placement: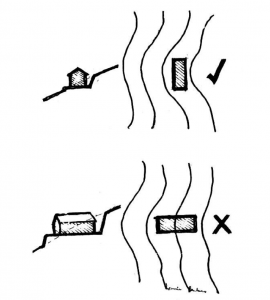 Simple concepts like working with the contours of your land especially  when designing your home on a steep block, could potentially save you thousands in earthworks. The diagram above illustrates who just by rotating your plan 90 degrees and aligning your floorplan to sit parallel with the land rather than fighting the exiting natural ground level / slope fall and excavating huge quantities of earth and retaining a massive cut or fill in the slope, this could potentially translate into a much cheaper outcome, leaving you with more money to spend on luxurious items or better yet reducing your mortgage.
Room Relationships:
Flushing toilet sounds directly behind the master bed is not an ideal arrangement. The sounds of your sweet hearts ablutions is an intimate moment you'd rather not share. Beware of things like this during the building design process, simple concepts such as separating adjoining bedrooms with robes to dampen the noise and other important relationships such as plumbing adjacencies are a good idea especially if you are trying to cut down on costs having a bathroom laundry and kitchen close together means less copper pipping connecting and a more simple configuration makes it less complicated for the plumber who will be less inclined to charge you extra time.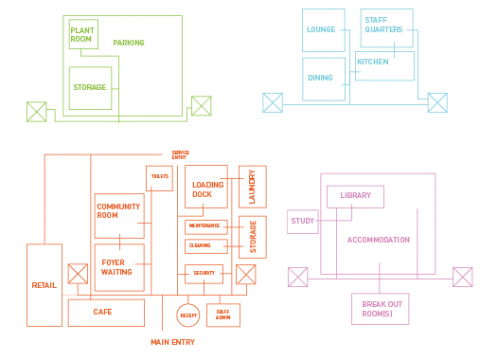 Scale:
All too often I speak to couples who are retiring and trying to simplify their lives yet mid way through our initial preliminary design meeting the combined spaces they've described for their dream house design  brief total several hundred square metres and although effectively the bigger the project the bigger the commission is going to be I always advise that 'less is more' instead of having a dedicated 'media room' and a lounge room what about combining them into the one space, instead of a massive separate dining room what about a larger kitchen island bench arrangement where you can dine instead. Don't get me started on this seasons must have item the butlers pantry or servery this is often a costly luxurious inclusion, having two separate sinks fine but two entire kitchens, two sets of appliances one for show and one hidden away  in one residence, which nine times out of 10 is only for two people is over kill especially if you're on a budget. If you're wealthy and want to splurge ignore what I just said ha!
This 1100 sq meter abandoned concrete shell of a half completed luxury mansion design located in Noosa on the sunshine coast is a dystopian insight into what can go wrong if you get carried away and end up designing a place which is unnecessarily large or lavish and do not have the budget to finish it off. It is terribly sad seeing someones unfinished dream house sitting dormant in a derelict state, being auctioned off for a fraction of what it cost. I'm not sure what the story is behind this project whether it was a casualty of the GFC, divorce, death or some other personal misfortune but it exemplifies my point to stay realistic and do not bite off more than you can chew.