COASTAL MODERN: A DOCUMENTARY ON AMAZING ARCHITECTURE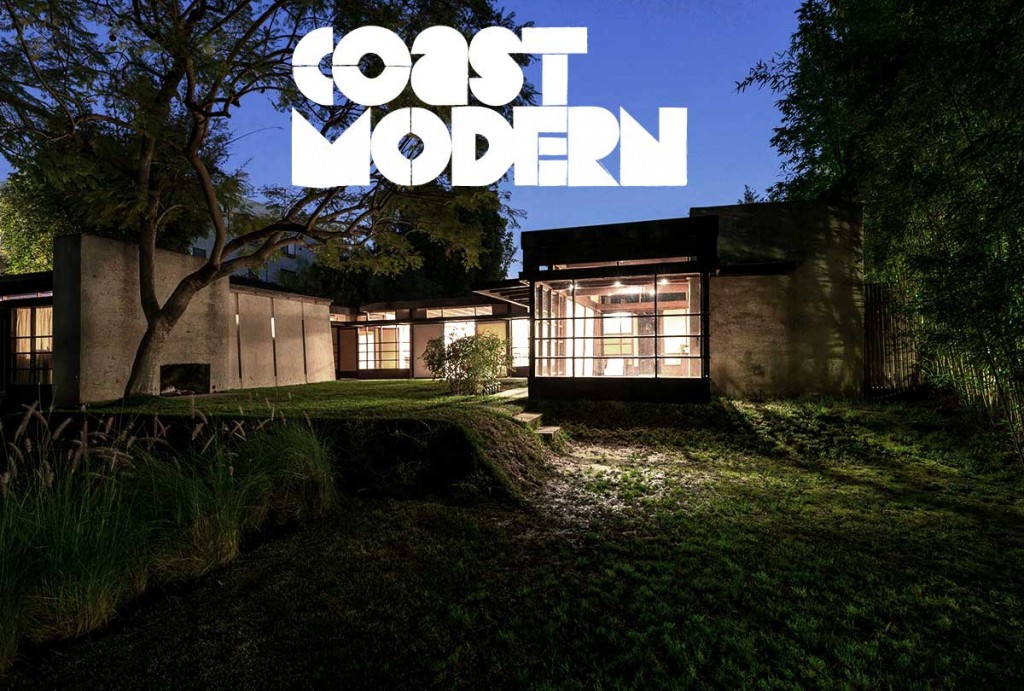 SUNSHINE 'COASTAL CONTEMPORARY' ARCHITECTURE & DESIGN
Last weekend I got my inner architecture nerd on and went and watched a documentary called 'Coast Modern' the film was part of the Caloundra Film Society and featured so many fantastic home designs and amazing architects from the mid-century modernist period to current day, it showcased the work of many early architecture pioneers -most I had already heard of, but others had flown under my radar, which is always nice to discover new sources of inspiration for creating new homes.
One house design I was more than familiar with was Rudolph Schindler's Kings Road Home (above) in West Hollywood, the house is already in 'top 5 best house designs in the entire world list' I was lucky enough a few years ago after I finished uni to go on an architecture tour of the USA to visit this particular home in person. The Schindler house is such an amazing design but even more so when you consider it was conceived and built in the 1920's pre WW2, it incorporates inclusions such as: formed concrete benchtops in the kitchen, a formed concrete bath and vanity with integrated cast sinks in the vanities, exposed copper and brass plumbing concrete tilt panel wall slabs, exposed concrete flooring and many other familiar contemporary architectural details, which is all so in vogue right now (read over done), almost 100 years later.
Kings Road is a masterpiece of design the entire complex is surrounded by a lush, tranquil green wall of bamboo that acts as both an acoustic and visual barrier blocking out the noisy suburban surrounds and the tightly packed neighborhood houses which grew up around the compound over the years. The Californian climate is very similar to the subtropical  Sunshine Coast, there are many elements which could be easily adopted and reinterpreted to suit a coastal context such as: the rooftop 'sleep outs' which, are open air 'sleeping pod' design basically tiny timber patios on the roof top over grown with tropical greenery where on particularly hot nights in summer the occupants can escape to and sleep under the stars.
The other Californian masterpiece which was showcased in the film was that of Ray Kappe and his own aptly named 'Kappe House' design also in California the home is a wondrous multi-leveled timber labyrinth that incorporates an abundance of beautiful bespoke timber detailing, exposed beams and rafters, timber feature walls and joinery, clever sunken conversation pits, snuggeries and inviting built-in furniture areas that truly embody the concept of 'prospect' & 'refuge' which I have previously discussed on this blog. The building looks so cozy and homely looking not the cold contemporary looking 'white box' architecture we have come to expect from many of the modernist home designs basically the antithesis of cold austere minimalist architecture.
The film was inspiring and exactly what I needed it highlighted both the positives and the pitfalls of modernism it showed what was possible even 50 and 100 years ago is totally possible today, there's no need to live in an ugly fucking rectangle which is been ill-considered for both time and place, there is the timelessness to much of this modernist architecture it could easily have been built last week or even next to you the documentary also spoke of the ugliness of the 1980's the excess and the greed which translated to ugly 80s greedy monstrous Mc Mansion style architecture – something which is hopefully slightly losing popularity but sadly if you follow @uglymelbournehouses on Instagram this does not seem to be the case if anything both the concept of enormous uninspired symbols of wealth and excess and even the size of these hideous houses are growing ever bigger and ever more obnoxious at an exponential rate. The film is well worth a watch and can be viewed via iTunes or purchased at http://coastmodernfilm.