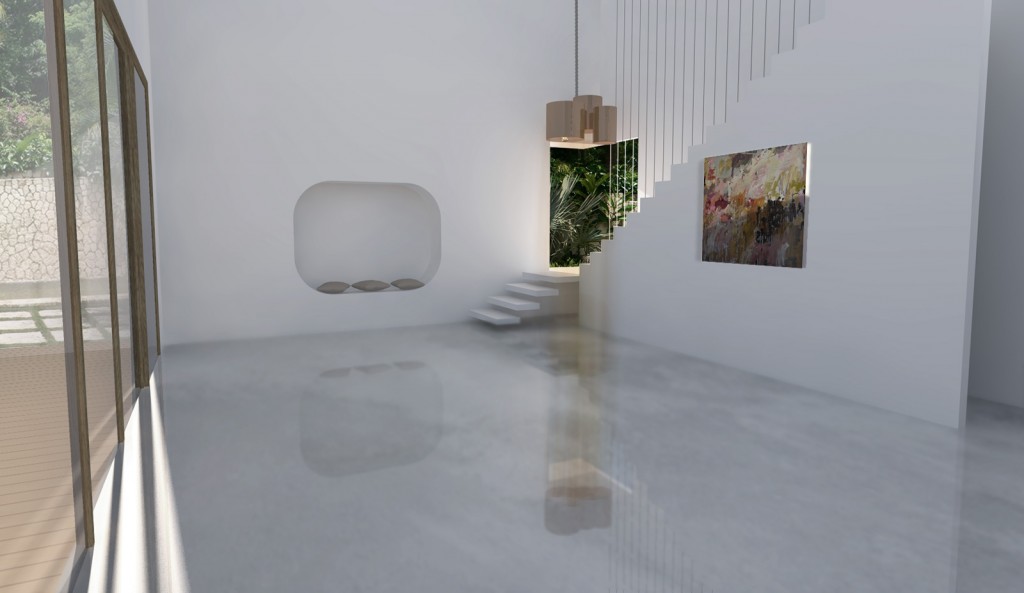 A beach house for a growing family, this existing small 3 bedroom house was extruded and contorted to accommodate a growing family of 3 kids and 2 adults and a dog as well as an ever expanding vintage surfboard and nautical antique collection. The downstairs component of the house had a substantial renovation and addition of a new kitchen and lounge area, while upstairs is entirely dedicated to adults housing a massive open plan bedroom and hotel-style ensuite. There is ample natural light and the air-conditioning unit is rarely used as the space is so well ventilated and allows the summer breezes to constantly flow.
The brief was basically:
"a hotel room within a house for the adults to escape to".
We try to make places which encourage quiet moments, sanctuaries of solitude that punctuate the pressures and mitigate the madness of modern life – in every project I try to sneak in at least one little 'snuggery', reading nook, bay window, courtyard or conversation pit or other intimate intervention to escape into. People don't always know to ask for these things when dictating a list of rooms and requirements during the initial brief, but it seems commonly a client upon reflection, post occupancy when surveyed more often than not remarks how it's these seemingly insignificant 'non-places' auxiliary to the main homes function are the parts that are the most memorable and sacred to them.