SUNSHINE BEACH STUDIO APARTMENT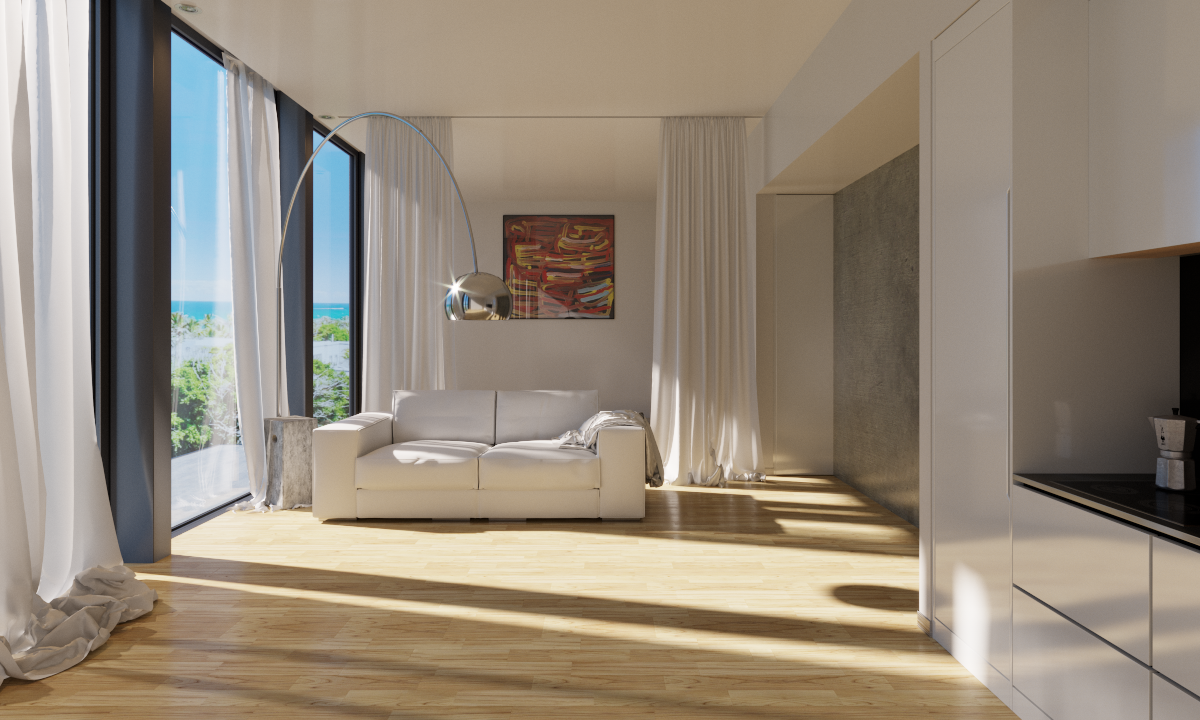 A concept for a young married couple new to the Sunshine Coast who purchased a dated 1980's apartment which required a revamp and didn't want to over capitalise. The design draws influence from 1950-60s modernist Californian case studies and also local vernacular architectural styles.  We enjoy working on small to medium sized projects, the beauty of smaller scale projects is the ability to spend a great deal more time on getting the detail right in this instance it was a matter of removing every superfluous element until on the essentials remained. A strategic use of curtains helps to demarcate between bedroom and living area, these can remain open to increase the perceived interior volume and closed to hide clutter and provide privacy when guests are present.
A minimalist beach house renovation.