TEEWAH HOUSE NOOSA NORTH SHORE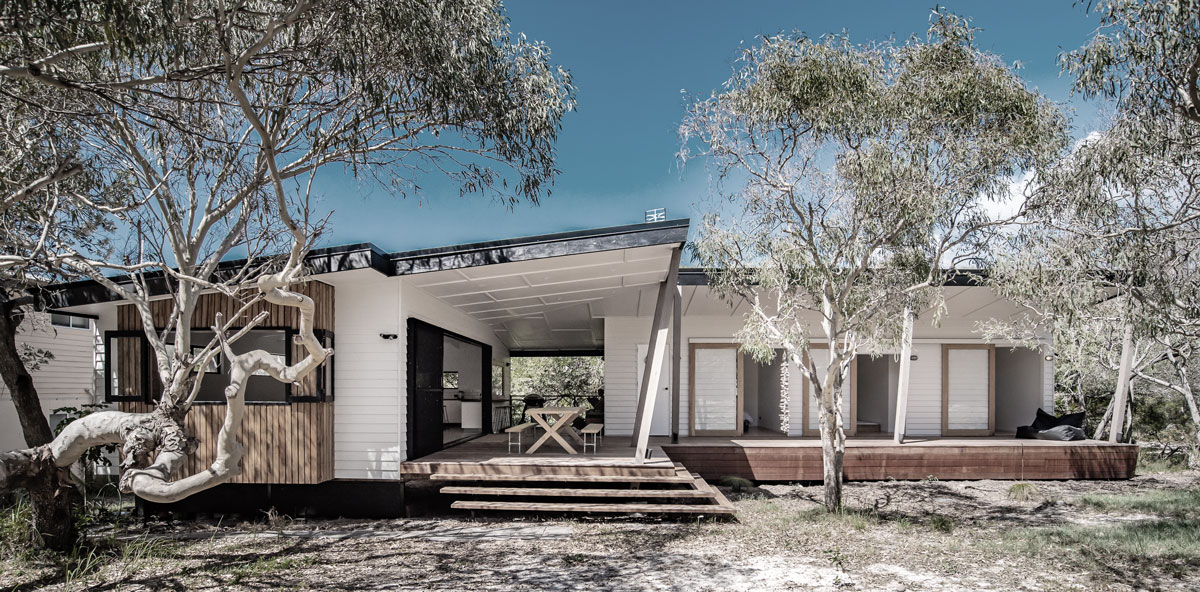 Teewah Tree House is located on Noosa's north shore a short ferry ride across from Tewantin. The beach house is ultimately a quintessential Queenslander deconstructed and re-imagined in a more contemporary context. The house is not a permanently inhabited structure but rather a purpose built weekender, therefore it does away with standard inclusions such as hallways used for circulation and in place of this uses a generous outdoor deck hallway to connect the bedrooms to the main living pavilion and bathroom via a breezeway that also functions as an outdoor kitchen and outdoor dining area. The bonsai like Moreton Bay Ash trees were retained and add instant timelessness to the project as it feels as though the building and the trees are of the same ilk. There are native bees nests in some of the trunks and the quiet buzzing contributes to the serenity of the place as does the ever present white noise of the ocean which is only a short walk down a sandy track.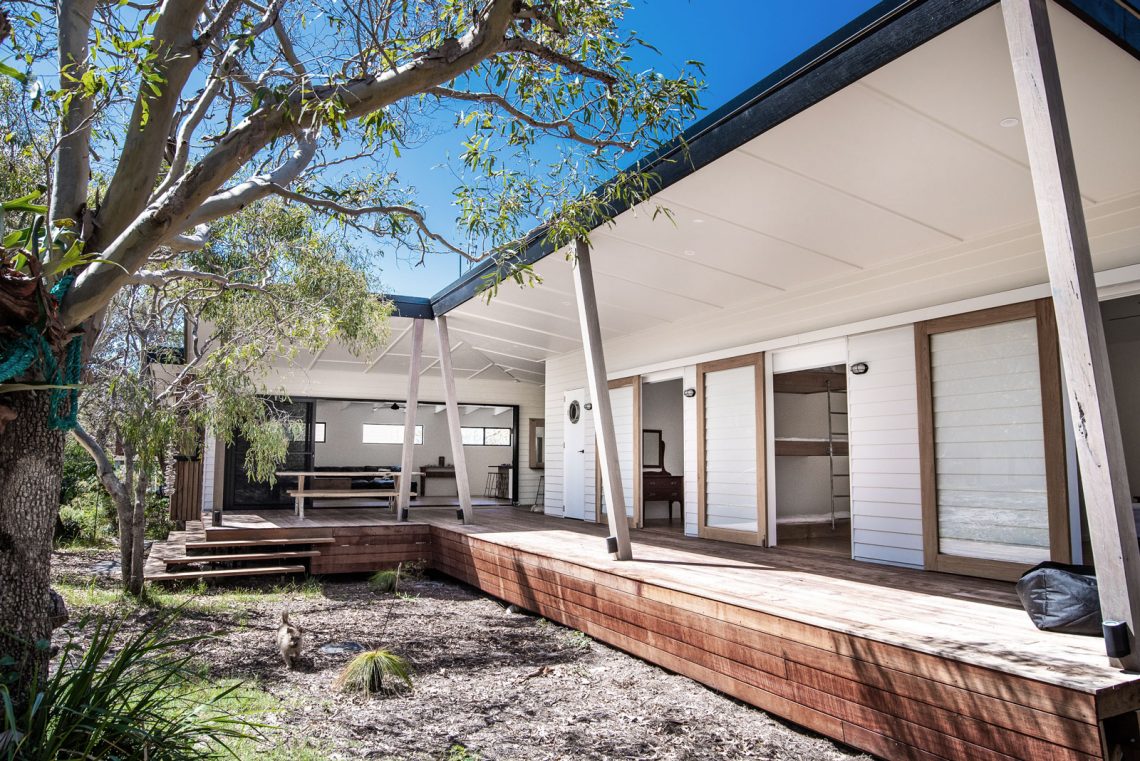 The lack of enclosed hallways might not be practical for a suburban context but up the beach it is perfect as it functions much the same as a camp site with each bedroom acting as a kind of tent or autonomous caravan.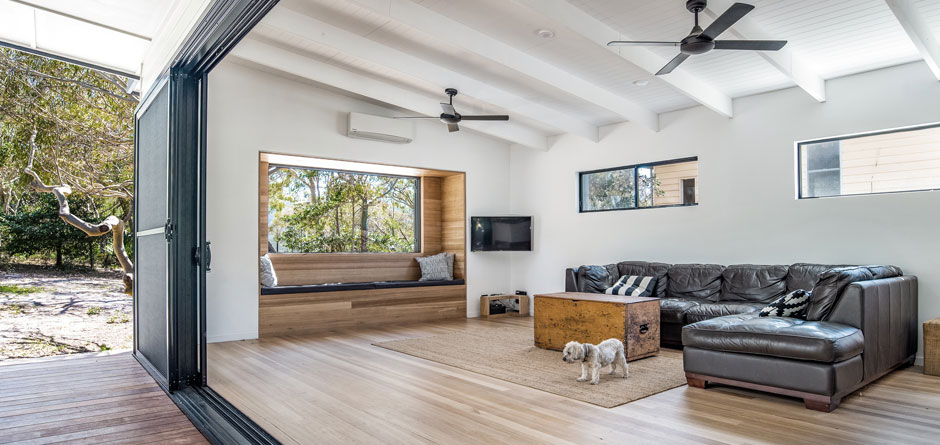 Borrowing the same analogy of a camp site the bathroom and outdoor shower work in much the same manner as the ubiquitous shower block / out house type amenities block of most caravan parks / camp sites rather than seperate ensuites or dedicated bathrooms everyone has the ability to share one multi swerving room (which is practical given the limited tank water availability)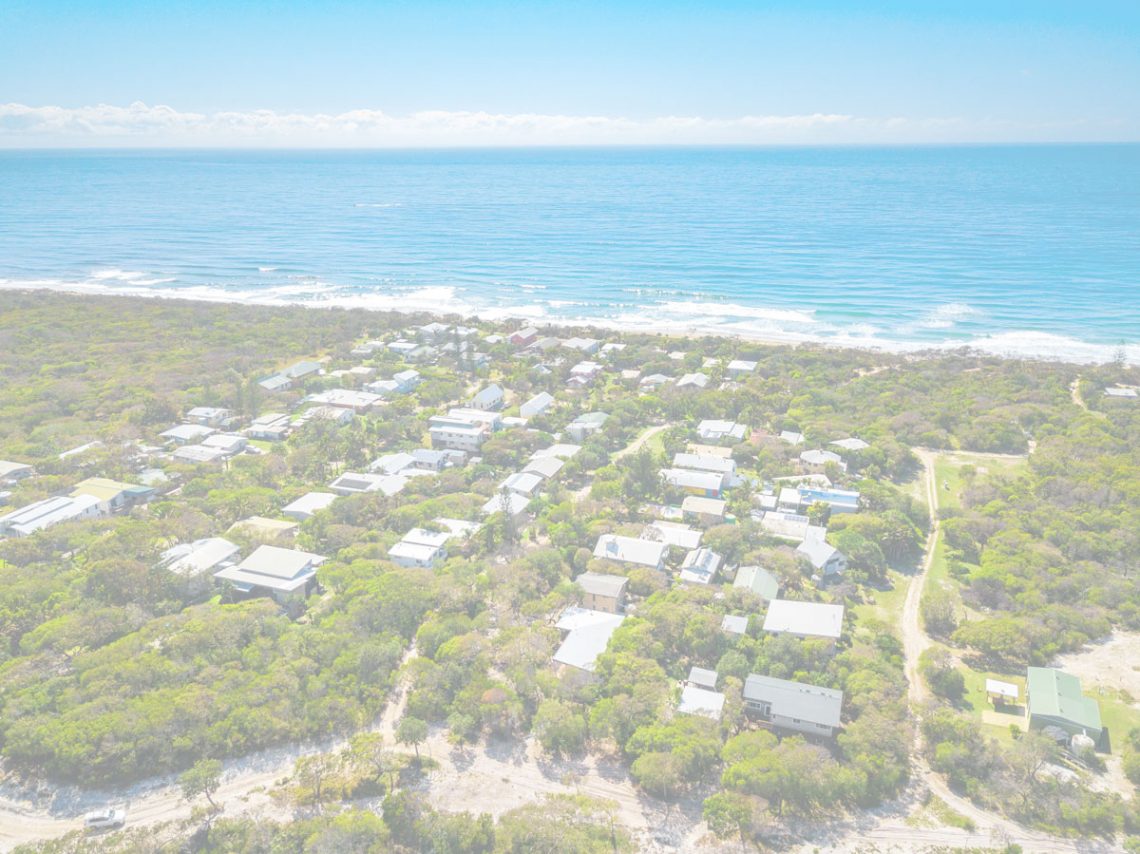 Teewah Village (pictured above) is a tiny little fishing village / group of holiday homes only accessible by 4WD up the beach after crossing the river via ferry in Tewantin.
The village is close to the bustling Hastings Street of Noosa (visible from the beach) but also a world away, a secluded sanctuary away from the cares of the world.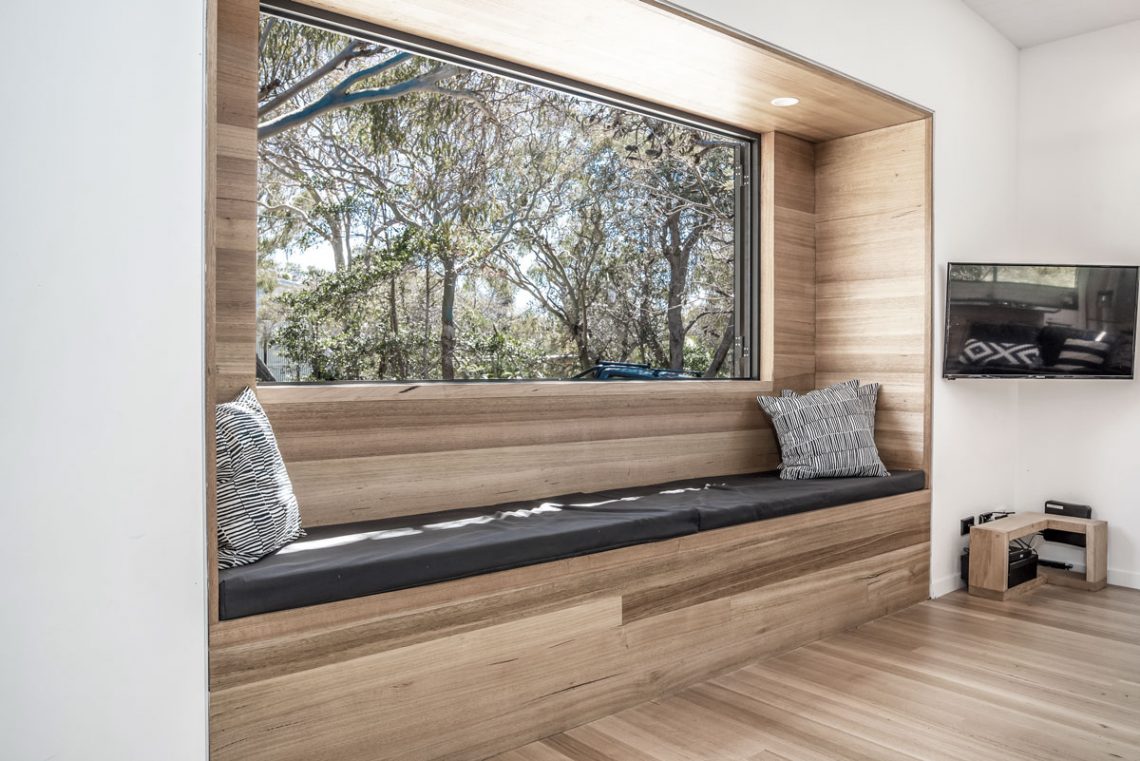 The day bed is capable of allowing two people to read a book independently at each end or for additional sleeping quarters for a child.
It also functions as a massive extra pantry and linen cupboard similar to storage on a yacht.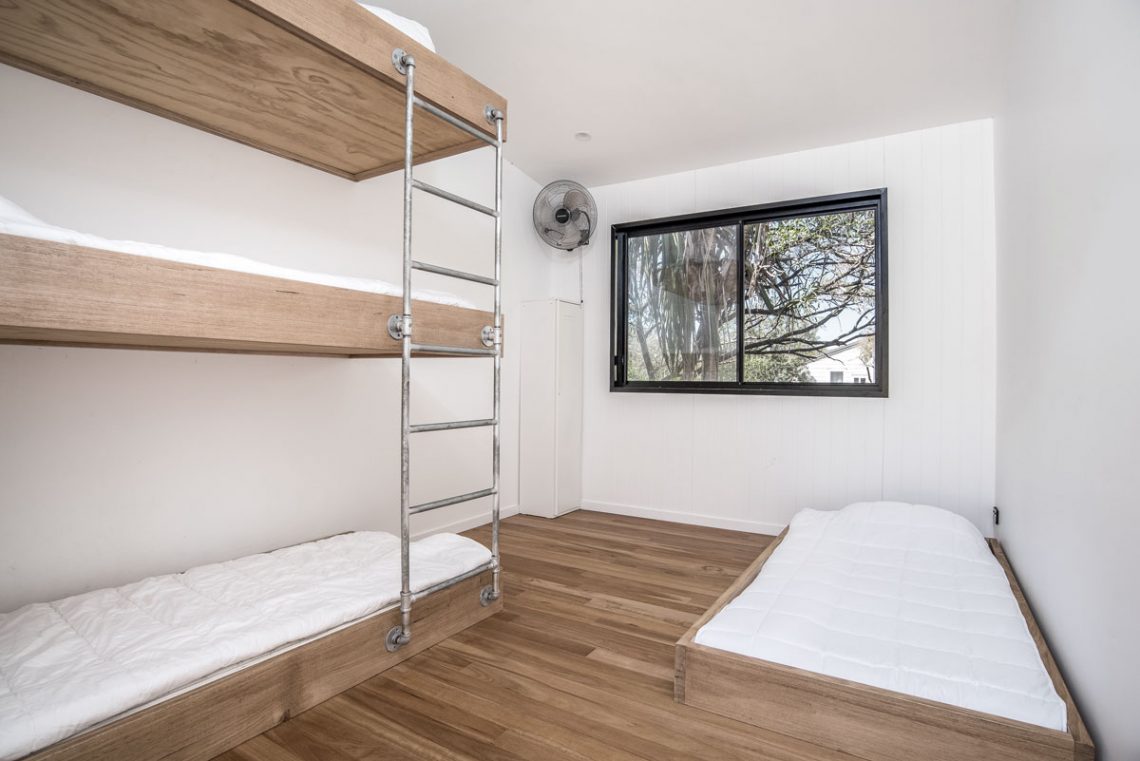 One of the bedrooms functions as a bunk room and can house four occupants comfortably, great for both big families with a bunch of children or four adult males on a fishing trip.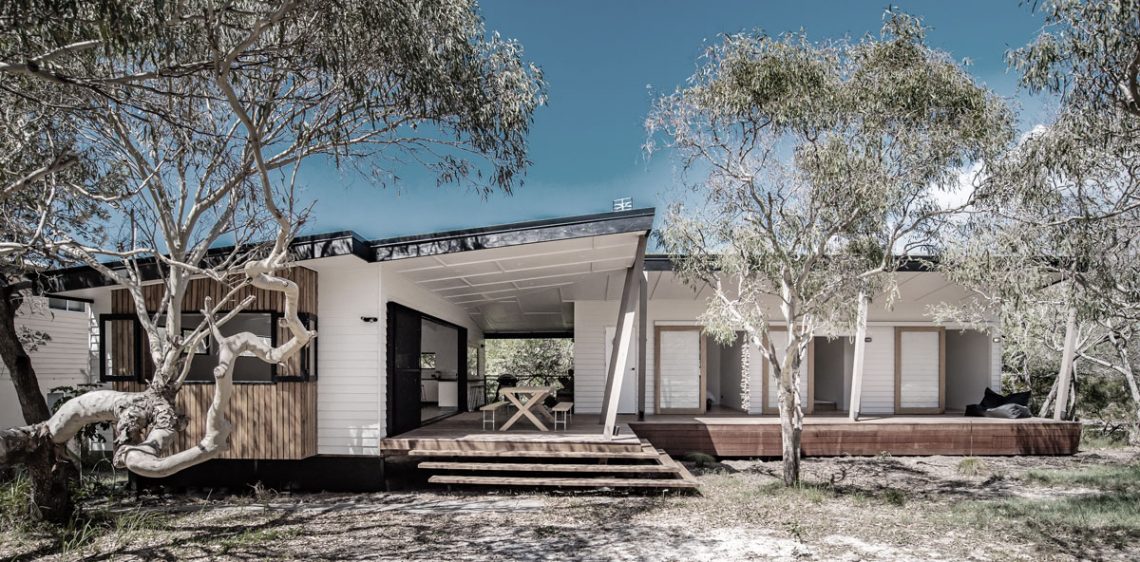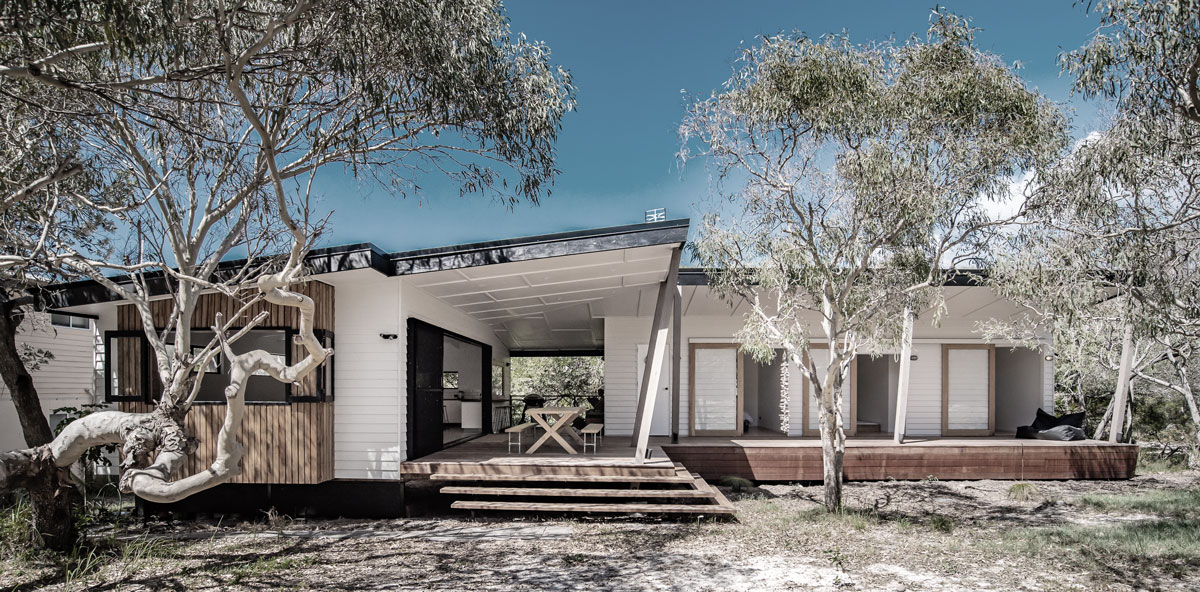 The kitchen functions as a kind of bbq gazebo it is large and pragmatic and allows multiple people to use the kitchen simultaneously.