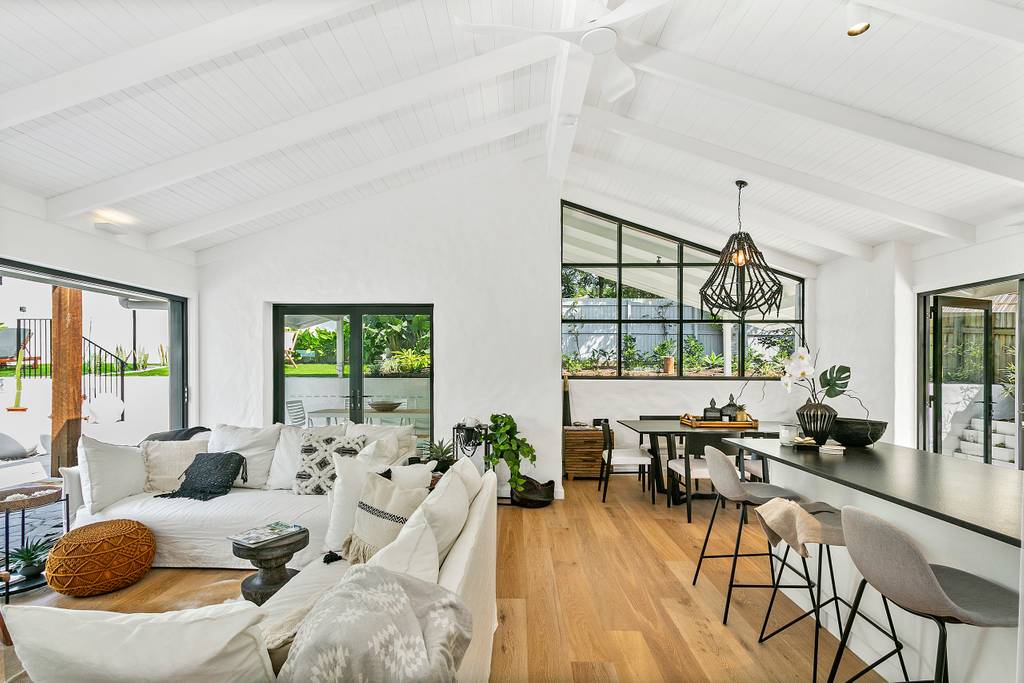 A major renovation of a dark and dated 1980's home. The ugly brick walls were rendered in undulating white render reminiscent of the type used on humble mexican haciendas.
New larger apertures were created to flood the home in natural light and the superfluous kitchen diving wall was removed to create a much more generous combined kitchen and living.
An existing small bedroom was converted into a study and new dedicated entry foyer while the existing carport was in filled and re purposed as the master bedroom and ensuite.
The majority of the changes to the existing floor plan were minor as the bones of the existing house were good from the start the generous raked ceilings were retained and made to seem even more generous with a fresh coat of bakers white paint.