Resources for your next renovation.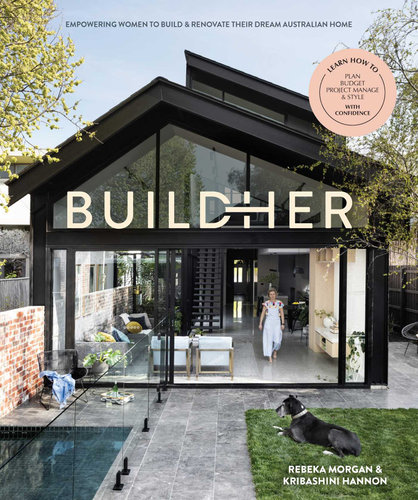 I am frequently asked by fledgling owner builders and clients engaging contractors for the first time for basic information about the process of building your own home. I often refer these people to some of the following resources which I myself have found invaluable.
There are some really helpful publications out there such as The Australian House Building Manual by Alan Stains and Building Your Own Home By George Wilkie. These books contain invaluable information about both the design process, the requirements of local council and also the technical requirements for building one's own home. These are prescribed texts at university and tafe when studying architecture and building design. These are a go to bible for anyone in the industry, I have them close by to clarify rarely used terminology or as a reference for a myriad of standard details. I have also spied these open beside many a well established architect during my time at various firms.
There is also another amazing free online resource from the Australian Government called yourhome.gov.au a website dedicated to providing fundamental house design information and even free home design plans, suitable for most regions in Australia.
These house plans although limited are seemingly inspired by the small home design service created in the 1960's by Robin Boyd and the AGE newspaper which partnered with the government to publish cheap off the shelf architecturally designed house plans for the baby boomer generation. incorporate various fundamental sustainable design principles such incorporating natural ventilation, best solar orientation and also help with material selection. Even if you chose not to use these plans they could easily be modified by a local architect or building designer and made to work on your own new project. They are well thought out if not always so aesthetically pleasing resolutions which would be a great starting point to any new build on the sunshine coast.
A really helpful online book by Rosemary Kennedy entitled Subtropical design in south-east Queensland : A handbook for planners developers and decision-makers, is easy to if you google you will no doubt find a downloadable copy for free ( if the link here is broken).
Miss Kennedy was the former director of the Centre for subtropical design at QUT and an ex-lecture of mine when I studied architecture at university.
Another Helpful resource is YouTube there is an account called 30 x 40 design work shop which is a professionally produced and insightful guide that demystifies many aspects of architecture and presents them in a very easy to digest format.
For female readers who are possibly slightly intimidated by the male dominated world of construction and looking at renovating or building your own home there was a book I recently came across titled BUILD-HER released in 2017, which was written to inspire and as a resource for ladies who are perhaps slightly daunted by the thought of undertaking something out side of their comfort zone.
It's been along time since I've written a BLOG post I guess it's about time now to appease the Google overlords with some key search words such as; architecture, Sunshine Coast, building design, interior design, beach house, residential design and the other click bait words.